This unique comprehensive course truly takes the beginning student through the proper steps to ensure a safe and effective procedure for the mastectomy patient. Understanding areola restoration tattooing and the entire mastectomy canvas is so important for the technician. It's not only about the tattoo, it's the entire canvas presented to you as the expert.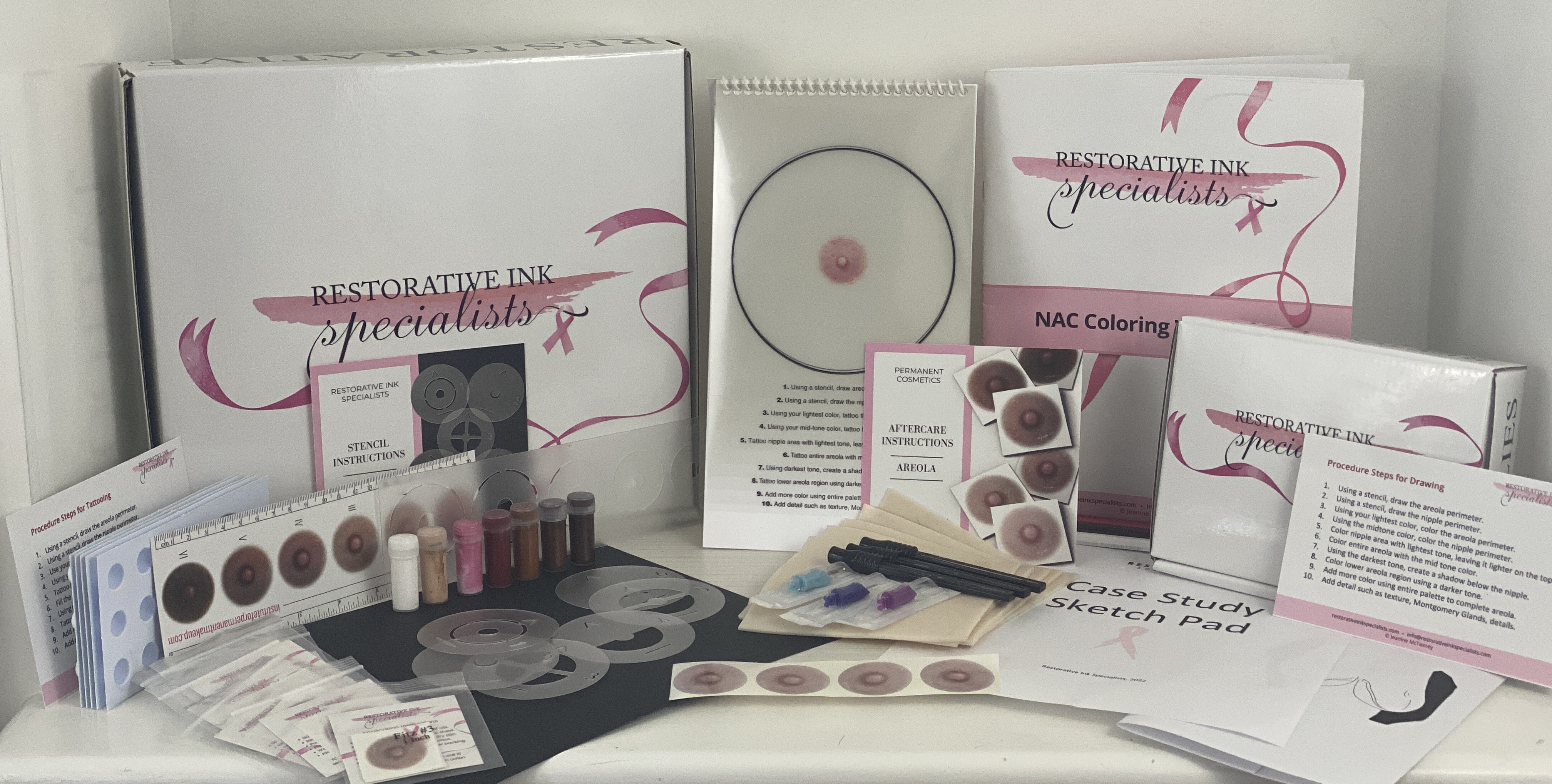 The full kit includes:
Coloring Book/step cards
Colored Pencils
Flip Chart
3 Tapping tools w/ 3 needles
Sketch Pad
Ruler, for procedures
Stickers for procedures
Ruler, for recipes
Ink Set
Stencil Set
5 Practice pads
5 Ink trays
Aftercare card template
12 pkgs of Temporary tattoos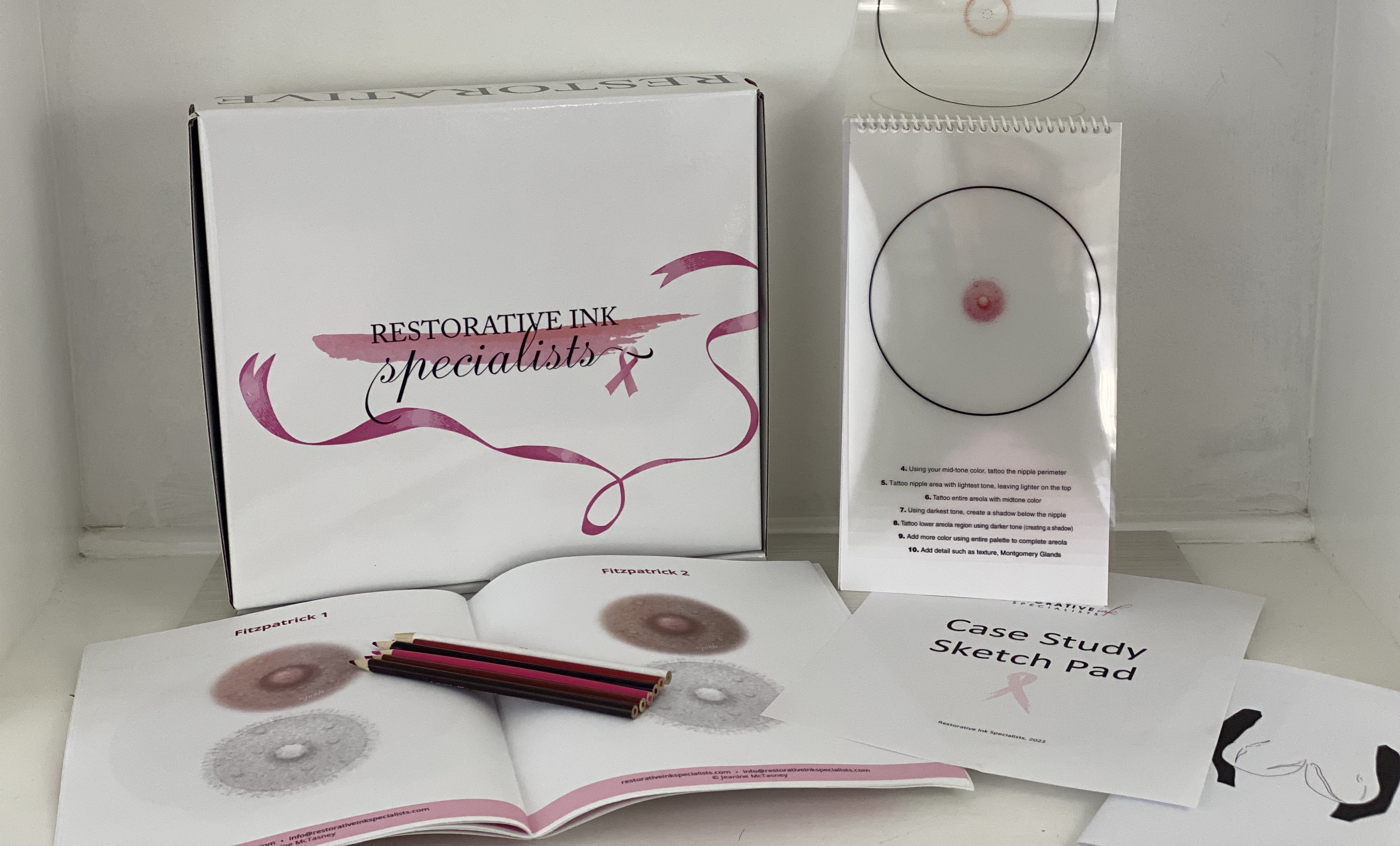 As all artists agree practice is very important. Drawing, coloring, and memorizing the steps of the areola design templates are an important part of art and design. The 26 pages of the coloring book start the program and grow into the case study sketch pad. Using the flip chart as a guide hardwires the information for the student. The goal is that the student does not lose their way mid-treatment, but if there is a challenge these tools can be present in the procedure to assist. They are wipeable and the stencils and the ruler are autoclavable.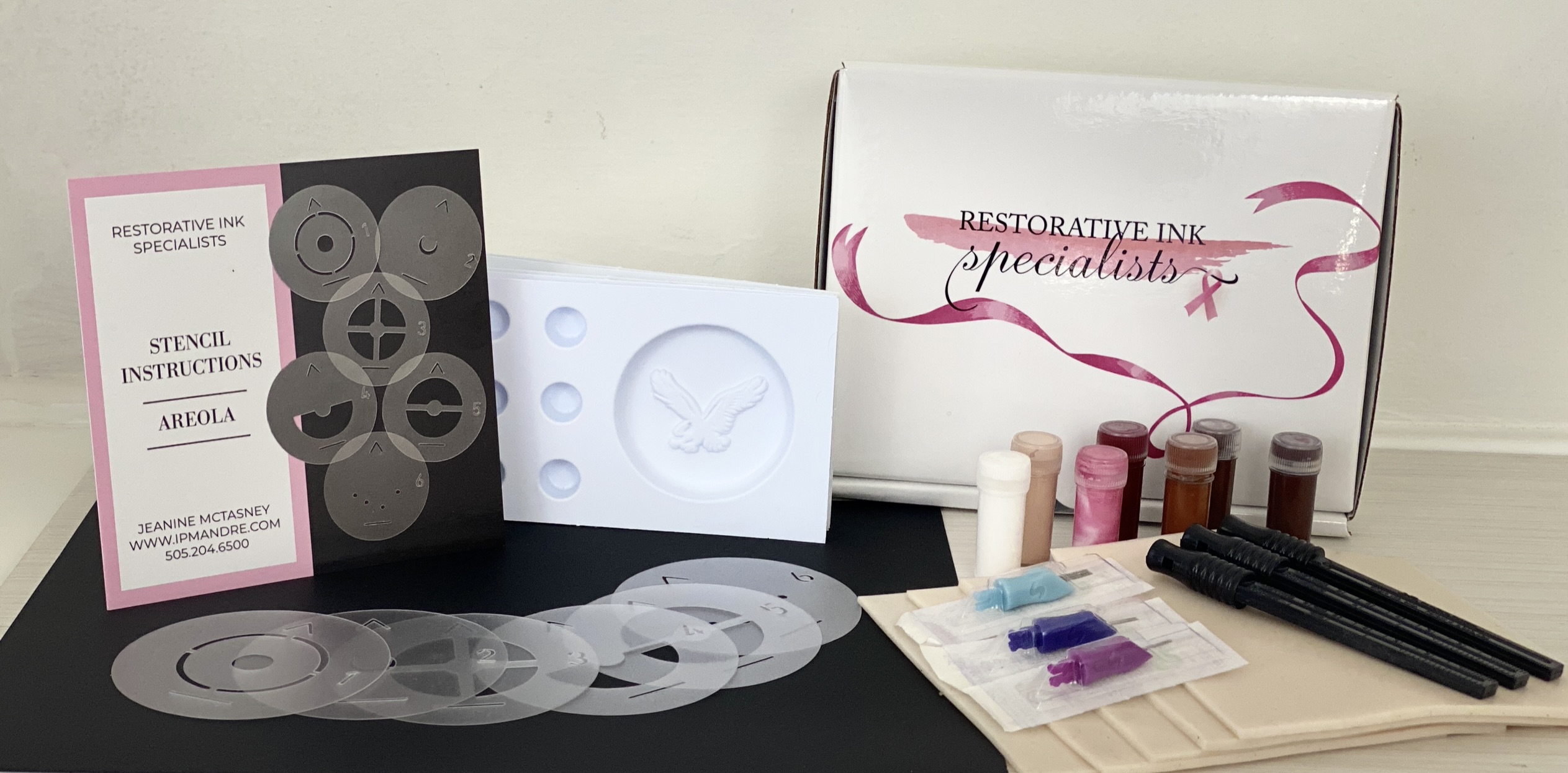 Our starter kit coordinates with our comprehensive program. Teaching the basic steps using colored pencils and then growing into tattooing with hand tools provides a detailed basic education for the beginning technician. Eventually graduating into machine use is our goal. Still, after so many years, I will use hand tools on patients. It is important to know how to use all of the implements the industry offers.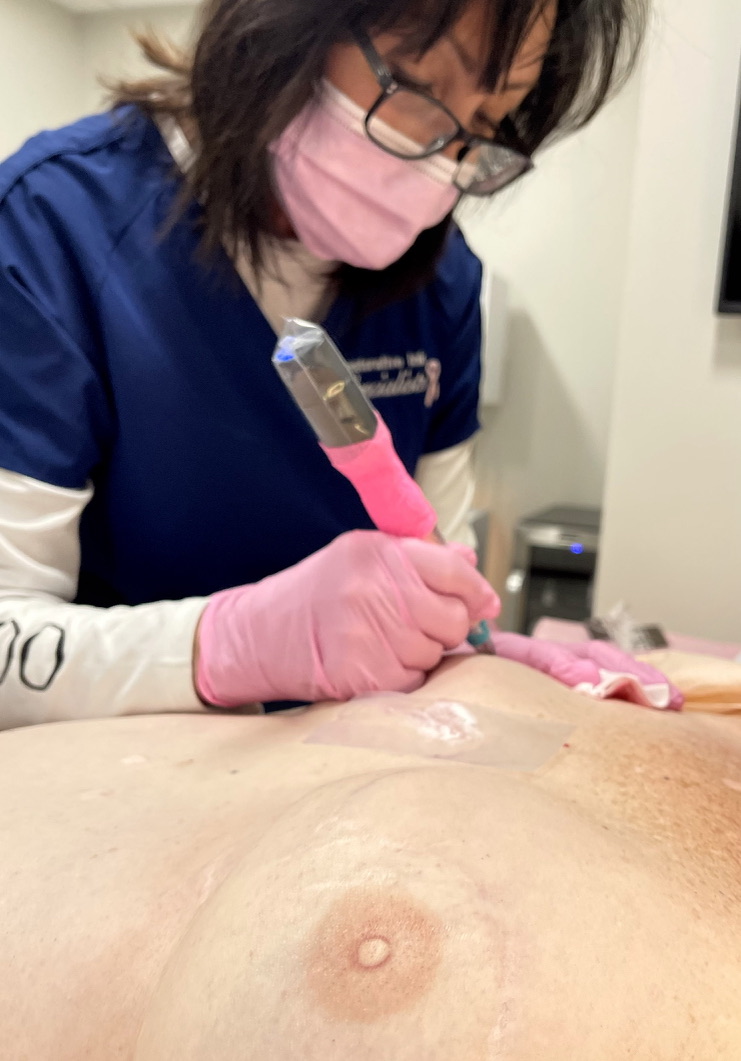 Learn 2-D and 3-D tattoo techniques and basic designs from Master Restorative tattoo artist Jeanine McTasney
For over 20 years Jeanine has been in the cosmetic and restorative tattoo industry. For the past 15 years, she has been a basic fundamental trainer and an advanced trainer. She is so thrilled about her online education program, and the success her students are having. Her elementary approach allows the student to grow quickly and thrive in the industry with pride.